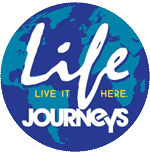 Abraham-Hicks
WESTERN MEDITERRANEAN CRUSE
September 18 - 30, 2019
CANCELLATION | CHANGE POLICY*
Cancellation Penalties
From time of deposit – June 13, 2019 - $150
per person
---
June 14 - July 18, 2019 - $450
per person
---
July 19 – August, 16, 2019 – 50% of cruise fare
plus $300 administrative fee per person
---
August 17, 2019 - Day of Departure: Non-refundable
ALL CANCELLATIONS MUST BE IN WRITING
Fax to 949/419-3480

TRAVEL WITH PEACE OF MIND
Travel Guard Offers Optional Plans
to Fit Every Type of Traveler and Travel Style
Most travel insurance policies have options to waive pre-existing conditions
if purchased within 14 days of trip deposit.
FIND OUT MORE ABOUT TRAVEL GUARD'S COVERAGE

CLICK HERE FOR MORE INFORMATION

Links are provided for complete plan details and quotes directly from Travel Guard.
You may also call Travel Guard at 800-826-4919.
Be sure to reference #00637980.