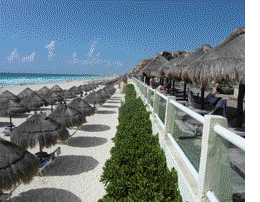 Located on the white sand beaches of Mexico's Caribbean Coast, this 5 Star Resort is a top choice among those seeking to discover what makes Cancun beaches a vacation favorite. Luxurious and elegant facilities, exclusive and personalized services, and the most beautiful views in Cancun await!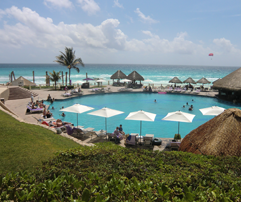 Perfectly situated on the soft white sand beaches of Cancun, this exclusive beach resort provides the perfect accommodations for a great getaway. Paradisus Cancun gives the chance to experience the stunning beauty that has made Cancun an international destination in the comfort of a luxury resort on par with the highest standards of excellence.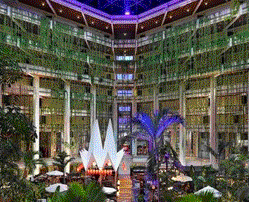 The resort features luxurious, spacious and elegantly decorated rooms on a pristine beach that is a short 15 minutes from the airport. Whether you are on the beach, at one of the four lagoon-inspired pools, pampering yourself at the Spa, or dining in one of the many restaurants, you'll enjoy every moment.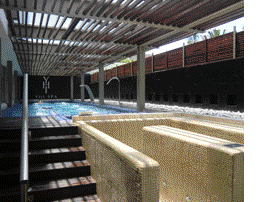 Tennis, a nine-hole
par-3 golf course on the property, the YHI Spa, Concierge and Royal Service options, a beautiful pool and beach area, the Kids Club, exciting nightly entertainment and our empowering workshops: All offer the pure freedom to relax, have fun, and be as active as you want.