.
Dear Friends,
It is with great excitement that I invite you to be part of one of the most fascinating and life altering journeys you will ever take! Come join us on this fabulous Caribbean cruise event as we spend a week relaxing and exploring your human potential for dynamic health and healing. You will learn valuable, life changing tools on how your body can reverse disease, regenerate and renew your body, all while making great friends of like minds and hearts!
The power of the sea will add to your awakening of your innate intelligence. This is the intelligence that has the power to renew, restore, and regenerate, and this is the life force that is within us all. While we cruise through the healing turquoise waters of the Caribbean you will learn how your body works! You will learn how this innate intelligence protects you and how you can awaken this power to heal and revitalize you! You will learn tools to create the health and healing mind set which are essential to disease proofing your body.
St. Thomas, Virgin Islands, San Juan, and St. Maarten - does it get any better than this? Don't miss this once in a lifetime journey! See the full details below and join us for 7 days of enlightenment and empowerment, healing and health for LIFE!

See you onboard!
Dr. John Bergman

Workshop at Sea (16 hours)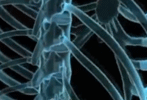 In this week-long program, Dr. Bergman will have lectures and question & answer sessions to attain optimal health and reverse disease. During the group sessions, you will learn anatomy, physiology, and learn about the source of disease. You will discover the difference between disease and environmental adaptation. You will become totally empowered and fall in love with how your body works! We will supply tools through lectures, demonstrations, workbooks, and web sites, on techniques that will change your life! 
Throughout the week, you will learn techniques and skills, such as:
Basic anatomy - things that we all need to know to live fully
Physiology or how your body works
Nervous system and how it works to control and coordinate all the functions of the body
How your digestion works to regenerate a new body in just months
Symptoms do exist but disease doesn't exist
Genetics and gene expression - learn how to turn on and off genes
How your muscles work
How to regenerate joints and reverse arthritis
The essential power of the mind in health and disease
Tools and Techniques to Renew, Restore
and Regenerate your Health

Diet changes to obtain optimal health and reverse disease
Techniques to change your mental state instantly
Exercises that heal and renew joints
Life style changes to keep you physically, mentally and spiritually, healthy your whole life
Tap into the power of your mind and change your physiology
You will receive an Action journal that details out all you learn on this cruise so you can utilize it the rest of your life
You will receive a meditation journal that will empower you with techniques to change your mental state, for a healthy, dynamic expression of the life you were meant to live
You will receive a cook book on eating for disease reversal and health expression of the life you were meant to live.
You will receive a 1 year membership to our private web site where you have access to all our handouts, power points, research, and our healing community